---
Twenty years of partnership with UNHCR
Ratko Bubalo,
President of the Managing Board of HCIT
This is the year when HCIT celebrates twenty years of partnership with UNHCR. As the
organization that has been an implementing partner of UNHCR for the longest time in Serbia, we
express our gratitude for the support that we had been receiving from UNHCR in our
humanitarian mission. Our mission was always dedicated to support the most vulnerable persons,
in one-word forcibly displaced persons.
Continuous support from UNHCR had enabled, not only our professional improvement but also
specialization in provision of legal aid. Because of that support, we became experts in Serbia for
legal aid relating former Yugoslavia refugees. Also, we had been politically independent in our
work which made possible to develop professionalism and impartialness in our work. In Serbia,
this is a rare privilege and for that we are grateful.
We are one team, and we know each other well and because of that I won't list everything we did
in the past twenty years. Just a little reminder. Concrete legal aid was provided for more than few
hundreds of thousands of refugees and internally displaced persons. For refugees we provided
more than 35 000 documents from Croatia, 12 000 from BIH and 6 000 documents for internally
displaced persons from Kosovo and Metohija. All this with a purpose of enabling them to
exercise their rights and helping them to integrate into Serbia or in the country of origin and in
Kosovo and Metohija, we helped thousands of refugees to access their pension rights, to restore
the payment of pension, to verify insurance path, to apply for reconstruction of houses units and
housing program in Croatia, to apply for the return and purchase of apartments in BIH, etc.
Through continuous lobbying activities, we have tried to bring national regulations in line with
international legal standards, to remove discriminatory barriers to the protection of fundamental
human rights of refugees and displaced persons. In that activities we had the support of
international organizations, especially UNHCR and OSCE, partly EU, but unfortunately, the
least from those that are the most responsible for the human rights of refugees, and these are
national authorities that have been largely characterized by absence of, not declaratory, but
sincere and concrete political will to change and improve human rights situation of refugees and
internally displaced persons.
When it comes to Serbia, thanks to the cooperation with public institutions, especially the
Commissariat for Refugees and Migration, two HCIT legal initiatives had been adopted, one that
allows refugees in Serbia from other countries of former Yugoslavia to have dual citizenship,
which significantly strengthened their legal position, as they are legally able to exercise their
freedom to choose a durable solution, as well as a better legal position in protecting and
exercising their rights in their countries of origin, and another, which in accordance with the UN
Guiding Principles on Internal Displacement from 1988, introduced tax reliefs of 70% for
refugees and displaced persons when paying taxes for their status documents.
Since 2012, our cooperation extended to provision of assistance and support to asylum seekers in
Serbia. In challenging 2015 and 2016, when the Balkan route was marred by a million mixed
migratory wave, we had to extend our activities to urgent distribution of humanitarian aid around
the clock, something that wasn't our expertise previously. During 2016 and January 2017, we
distributed about 15 000 blankets, over 9 000 raincoats, some 7 500 pairs of shoes, 12 000
jackets, over 14 000 pairs of socks, more than a quarter million bottles of water, about 61 000
cans of food, over 109 000 packages of biscuits, about 37 000 anti-bacterial hand-washing gels,
etc.
In addition to the distribution of humanitarian aid, we have worked extensively to inform asylum
seekers and forced migrants about their rights and obligations in Serbia, legal and institutional
mechanisms for their protection and care, to refer them to and directly liaise with competent
institutions, documenting, unfortunately, numerous cases of human rights violations. the rights of
refugees and persons in need of international protection (completing an incident report) and
unlawful expulsions from the neighboring countries to Serbia (filling out push-back reports), in
the function of performing UNHCR's duties and exercising its task of monitoring the application
of the provisions of the UN Refugee Convention from 1951, identified particularly vulnerable
categories of refugees and persons in need of international protection (unaccompanied minors,
elderly, sick, women traveling alone and at risk of trafficking, etc.) and their reference to
adequate state protection mechanisms, collecting information on separated families with the
purpose of immediate family reunification, through UNHCR communication among different
state offices, daily monitored the reception of asylum seekers in Hungary, with special focus on
those most vulnerable, as well as monitoring the readmission process in Serbia, etc.
The basic guiding principle of HCIT, all these years was and still is the idea that only together
with the competent state institutions and public bodies, in partnerships with mutual respect and
trust, we can achieve our common humanitarian mission and responsibility, and that is why we
have always shown the maximum willingness to assist public institutions in every way of our
work. In a democratic society, the relationship between civil society organizations and the state is
built on the model of "conflict partnership", which includes, in addition to criticism, also co-
operation in addressing community issues, such as securing international standards for the
exercise of human rights and fundamental freedoms. HCIT, as well as other non-governmental
organizations, operates under the constant tendency of changing partnerships with state
institutions into a transmission relationship, which jeopardizes the independence and ability to
pursue the role and mission of civil society organizations. This is why the support of
international organizations is extremely important and valuable to us, especially the support of
universal and impartial agencies of UN, such as the UNHCR.
Lastly, I would like to emphasize once again, especially to my younger colleagues who are at the
very beginning of their careers – HCIT has never been a "bread-and-butter" organization. Our
mission and its associated empathy for the weak and vulnerable, and in our case both legal and
humanitarian assistance, has been the raison d'être of the founding and survival of HCIT.
Without a mission, there is no civil society organization. Without it, civic organizations are
turning into selfish and self-indulgent individuals, arrogant and self-focused, with an
overestimation of their own role and work, and an underestimation of the role and work of
others, burdened with envy, gossip and unhealthy competitive relationships. HCIT was immune
to this and must remain as well in the future. That has to be the main idea that guides us all in our
work and our behavior.
Once again, along with our gratitude to UNHCR for many years of support, I wish you all a
Merry Christmas and a happy New Year holidays and to recharge your batteries for new
challenges in the upcoming year!
Recommended Posts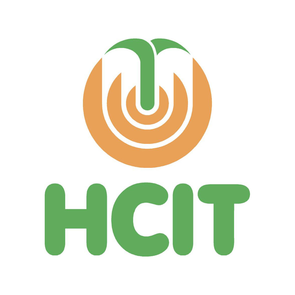 January 20, 2021